The Xpection solution is a smart combination of a high-definition (HD) camera, a sewer-cleaning nozzle and wireless communication technology. It improves interoperability between cleaning and inspection teams and boosts the performance of sewer cleaning processes by saving time, fuel and water compared to conventional cleaning processes.
Challenges
Wastewater contains a variety of suspended solids and organic matter. When hydraulic conditions do not assure efficient transportation, sediments can accumulate in the network and diminish the hydraulic capacity of sewer pipes. Accumulated sediments are washed off during intense rainfalls and discharged to surface waters via combined sewer overflows (CSOs) and separate stormwater outlets. In addition to polluting rivers and lakes, sediments also contribute to urban flooding. In England about 75% of sewerage-derived flooding each year is due to blockages occurring in the sewer network (Arthur et al., 2009). Furthermore, sediments in the sewer network are also responsible for H2S gas formation, leading to unpleasant odours and corrosion.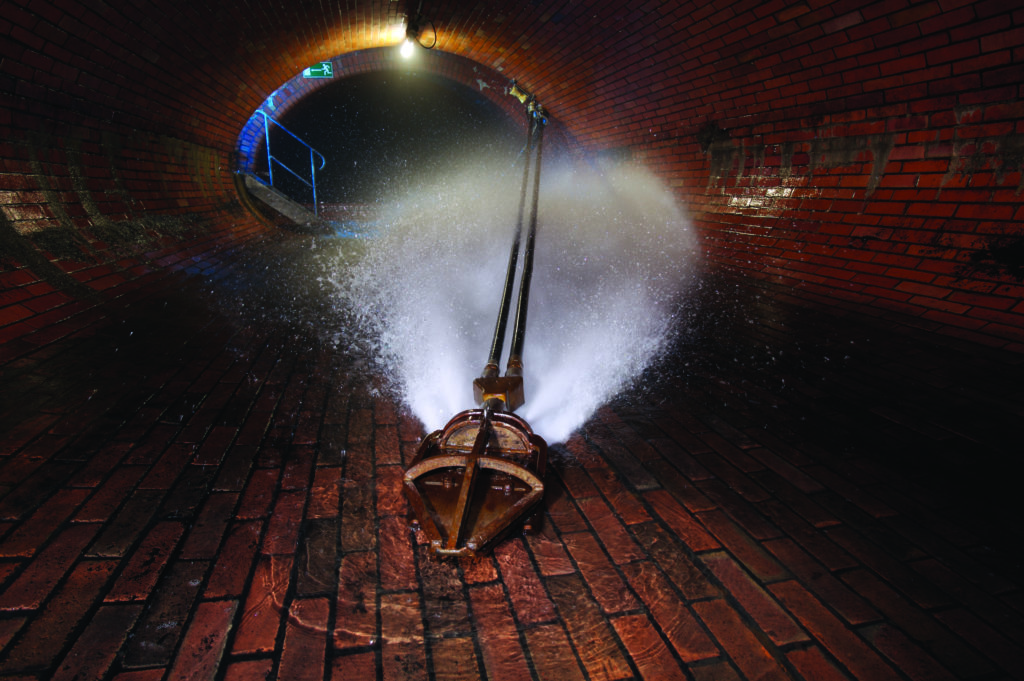 The issue of sediments is generally addressed by utilities by means of reactive maintenance (sewers are cleaned after blockages occur) or regular sewer cleaning programmes. This activity represent a major expense for sewer operation and maintenance, and utilities lack solutions to support planning of cost-effective programmes.
Arthur, S., Crow, H., Pedezert, L., & Karikas, N. (2009). The holistic prioritisation of proactive sewer maintenance. Water Science and Technology, 59(7), 1385–1396. doi:10.2166/wst.2009.134
Limitations of current practices
Sewer cleaning is a standard and necessary procedure performed by sewer operators to ensure network performance, avoid sewer blockages and flooding. Cleaning is generally separated from inspection processes, with different equipment and operation teams looking after each task. The blind cleaning of sewers leads to unknown cleaning efficiency, and control of sewer cleaning performance is costly as it requires a dedicated team, truck and equipment to monitor cleaning results. This lack of coordination between cleaning and inspections hampers operational performance.
Innovation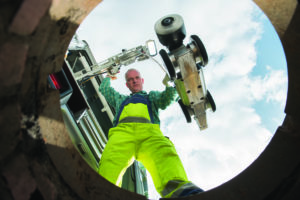 XPECTION increases the performance of the sewer cleaning process by making more efficient use of time, fuel and water. As the operator can see the condition of the pipe during the cleaning procedure, they can identify cleaning needs, immediately analyse the efficiency of the cleaning procedure and communicate repair needs to the team in charge. The combination of proactive cleaning and CCTV surveying will allow for a better allocation of resources engaged in sewer operation. Operators engaged in the control of sewer cleaning efficiency with a quick-view camera would no longer be needed for this task and could be allocated to other priority tasks.
City tests
Xpection is being tested in Sofia and Berlin to optimise the cleaning practices in large catchments with known issues of blockages and sediments. The tool will be implemented by the local teams to perform cleaning activities and its benefits will be evaluated compared to standard cleaning practices.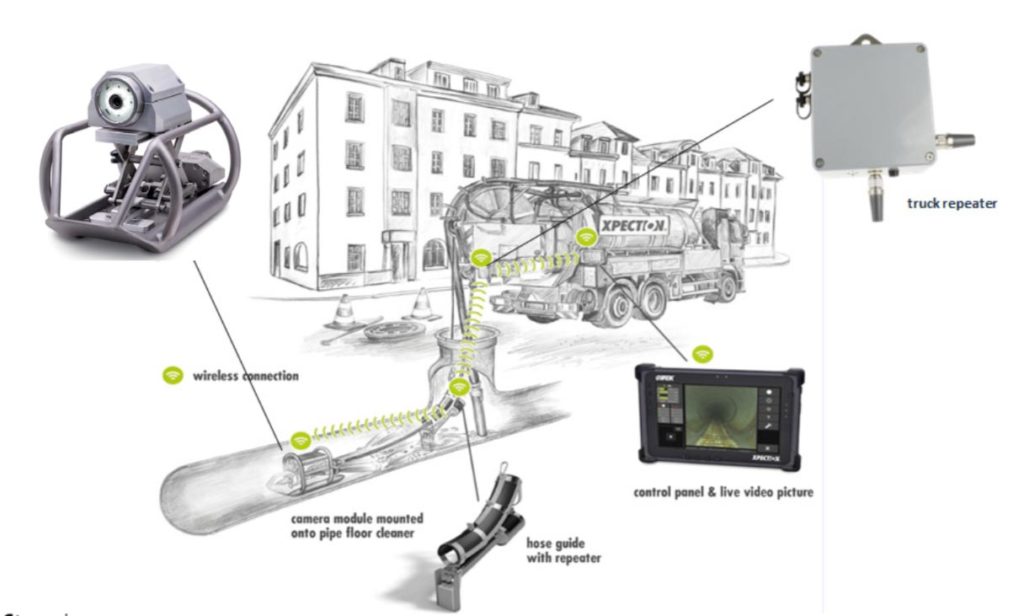 Contact solution
IPEK – Victor Ferre