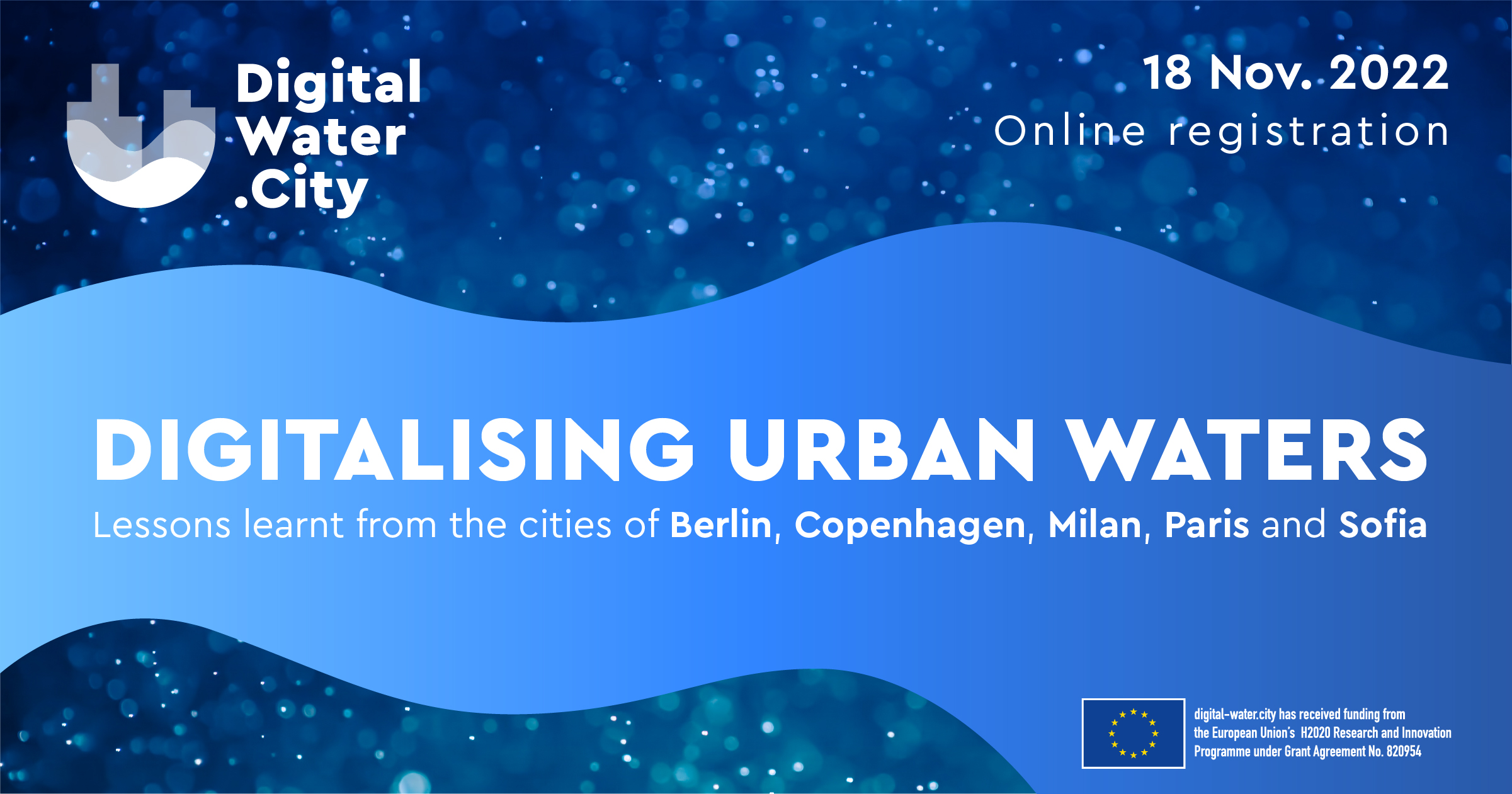 For almost 4 years, Digital-water.city (DWC) has developed and brought to the market more than 15 digital solutions addressing key challenges facing water and sewer utilities. As DWC reaches its end, we aim to highlight the lessons learnt from each of the demonstration cities in the project: Berlin, Copenhagen, Milan, Paris, and Sofia, in an online conference.
In a nutshell, we will summarise the key outcomes of the project:
An overview of promising digital water innovations and the benefits achieved in our five partnering cities. Learn how Paris is harnessing the potential of new sensors and machine learning to open its rivers to swimmers or how Berlin uses augmented reality to make groundwater visible to the public.
A return on experience from our utilities regarding the challenges linked to the uptake of digital solutions and a focus on cybersecurity.
Our recommendations to policy makers to tackle the current policy gaps and foster the digitalisation of the European water sector
Save the date by registering to the event and share it with your colleagues and networks. You can sign up here.
We look forward to seeing you there!
Date:
18 November 2022
Time:
08h30 to 12h30
ONLINE
IT'S A DIGITAL EVENT!